Founder and proprietor of The Right Card and More, Regan Olson, designs under the name Grocery Girl Cooks, a name originally developed for her food blog, www.grocerygirlcooks.com.
Now an avid graphic designer, Regan is actively merging her love for being creative with her ability to blog. Her work is often inspired by a combination of having learned about peoples' passions and wit. She is committed to introducing designers from all over the world to the public and helping those designers market their work via this blog. Regan lives in a Chicago suburb with her husband Peter.
To check-out Regan's Retail Store(s) click on GroceryGirlCooks, TheRightCardandMore, or YooperStore.
_______________________________________________________
Other Featured Designers
"I have always enjoyed animals and nature. Being able to create designs related to animals and nature that make people smile is my ultimate goal. I had never tried many artistic things until the past six or seven years and have learned mostly by trial and error. Now, I use designing as a form of therapy and relaxation. The more people I can share my designs with the happier I feel.
Most of my inspirations occur when I am trying to fall asleep. Yes, I am an insomniac at times, but that is the time when the worries of the day fade away…I keep my trusty design ideas pad by my bed and frequently, by morning, I have 10 to 20 new ideas. I do admit that some things that seem cute and witty at 2am are just plain silly in the light of day.
Initially my designs were basically just drawings, but within the last couple of years, I have experimented a lot with abstract and folk art in addition to what I call primitive art. These are more challenging and I feel like I'm growing more as a designer when I attempt them. I design from my home in north Georgia."  -Pat Callum
Here's an example of Pat's Artistry: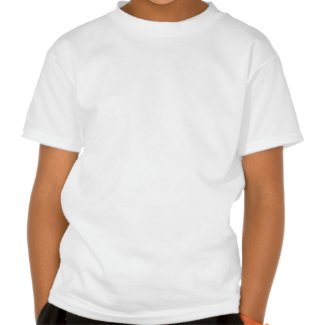 XX- Funny T-rex Dinosaur Using Hula Hoop Tshirts by inspirationrocks
Make tee shirt online at Zazzle.
All hail our ambassador from Britain "Jen Sworld"…
A self-taught graphic designer from the UK,  Jen has eclectic and ever-changing tastes. She favors simple and bold designs, but occasionally gets carried away by an attack of whimsy and covers everything with swirls of stars or hearts.
Jen draws inspiration from the seaside and plans on her future designs being more reflective of that. (She lives by the sea, you see.) She would like to feature more of her own photos. However, she is also interested in heavily presenting more geometric designs including those of urban architectural influence.
Here is an example of Jen's work: 

Magical Stars iPad Cover – Orange and Purple by itsjensworld
Look at more Swirling stars design DODOcases at zazzle
"…(I) get my inspirations from everyday events, sayings, parody, and my own wacky sense of humor," writes Mr. Stephen Giles. Living proof that you can make a living from being, well, wacky! His roots in drawing and design go back to early childhood when he could always be seen with a pencil and sketchpad in hand, leading him to focus on the subjects of art and art history in high school. Of course, logically speaking, wackiness does not preclude one from a career in the fast paced computer hardware industry, which was true in Stephen's case – a few of his current designs reflecting his tech knowledge. Not to be limited however, Stephen's sense of humor also seems to enjoy hunting, golfing, and movies featuring older Italian men. Stephen has been designing for the print on demand industry for 10 years. He also produces custom work and designs logos. Stephen feels blessed to be able to work from his home in Florida.
Here's an example of Stephen's work:

Man with allure (a Lure) Key Chains by GoodToGoTees
Design your own personalized cheap keychains at zazzle.com
Professional Artist Maura Reed's philosophy is evident in her work. She is committed to producing designs of the highest caliber, an ethic reflected in her popular products. We are proud to feature her business card line!
Born in Nashville, TN, Maura's mother, also an artist, enrolled her in formal art instruction at a very young age. As a young woman, Maura received a BA in Interior Design with a minor in Fine Art.  Her experiences working professionally as a commercial interior designer for 3 years and as an abstract artist (painting) subsequently for two decades, have enriched her.
That professional development is evident in Maura having successfully created a niche for her work in the business card market. She has mastered the art of creating simple, elegant and attention getting designs with great attention to detail and flourish when appropriate.
An example of Maura's work:

Cool Retro Orange Emblem Creative Professional Business Cards by sm_business_cards
Look at another business card design online at Zazzle
Debra Miller lives in a photographer's heaven – Alaska! There, the beauty of nature abounds. Originally inspired to photograph butterflies, this former Michigander also now makes studies of eagles, sea Life, and wildlife in general. But she doesn't stop there, her dragonfly products are graphically gorgeous.
Featured on a variety of both useful and decorative products, (iPad cases, tote bags, necklaces, mugs, U.S. postage, t-shirts, pillows etc.) Debra's images and creations will keep you in touch with creation. You can add your name, favorite photo(s), and/or text to any product you wish to purchase. Debra is also willing to customize work on your behalf.
This smiling, grandmother to two beautiful grand-kids thanks you for visiting her shop and hopes you enjoy her products.
An example of Debra's work:

Moose Vision Hand Towels by Butterflysarebloomin
Shop for another hand towel.
Lino Guimareas is a professional graphic designer. As a rite of passage, he created artwork as an illustrator on a long-term basis for advertising agencies. His business is now in an exciting state of growth as he designs for the fashion industry and as the proprietor of Mixed World.
Lino says he likes everything relating to visual arts. Specifically, he's inspired by the challenge of being able to represent anything graphically. Although he likes creating music and bicycle themed illustrations, his work is not focused on specific subject matter – hence the name, Mixed World. Lino enjoys the process of seeing how an idea or a photo can become a graphic design and fit a product beautifully. In Lino's words, "Designing is a game, sometimes people will like your creations and sometimes not…" That's what motivates him to keep improving. Lino makes his home in Rio de Janeiro, Brazil.
An example of Lino's work: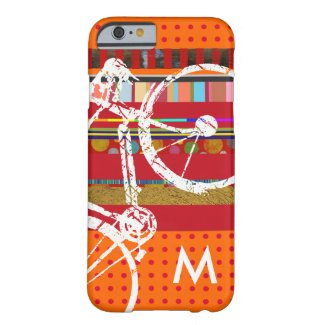 iPhone 6 bike, stripes and custom initial Barely There iPhone 6 Case by mixedworld
Find more iPhone 6 Cases
Heather Myers is a self taught mixed media artist. She is inspired by all things vintage. Her distinctive style and attention to details have been capturing hearts for many years. She uniquely mixes vintage graphics with the latest trends and colors stylishly as exhibited in both the fashion and home decor industries. Heather feels extremely fortunate to do what she loves for a career: creating beautiful items for people to enjoy for years to come.
An example of Heather's work: